Demand Generation Manager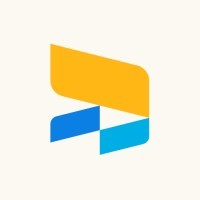 Pingboard
Job Functions:
Marketing & Communications
Employment Types:
Full-time
Locations:
Remote; Austin, TX, USA
Compensation:
USD per year
Pingboard is looking for a Demand Generation Manager with a mix of technical, creative, and analytical skills to scale how we capture demand from the market.
Capturing demand from the market isn't about mastering just one channel or running a single campaign. Instead, it requires full funnel awareness of customer acquisition methodology and revenue optimization.
Reporting to the VP of Growth, the Demand Generation Manager will be responsible for driving growth across the funnel. You'll lead customer acquisition and partner with marketing, product, and engineering to drive sign ups, activation, and paid conversions. You'll set the strategy, optimize our existing channels, test new channels, and own the results. You will be scaling the demand engine of our customer journey and deciding where we invest. Success in the position requires expert problem-solving & experimentation skills, a strong analytical and experimental mentality, and a passion for customer acquisition.
At Pingboard, we believe that transparency builds trust, and trust propels teams. Pingboard gives employees access to essential information about people, teams, and the company. We're a small, close-knit team that believes in quality over hours worked, and that work should be full of interesting challenges, stimulating conversations, and friendly people.
We value each other's potential more so than experience, and design our work so that we are continuously learning new skills and able to take on bigger challenges.
This position is part of our Growth Team and is available to remote applicants across the U.S.
Key responsibilities:
Develop full-funnel growth strategies and own the execution to grow sign ups, activation, and paid conversions. Managing ad budget that delivers on new customer acquisition and efficiency goals. Optimize our existing acquisition channels and build out new ones, including SEM, paid social, SEO, and more. Manage the agency that runs day to day management of our digital ad spend. Partner with our Brand Manager to ensure we optimize how we capture demand from the content we publish using SEO best practices. Manage the day-to-day activities of lead nurturing and conversation marketing programs to improve conversion rates. Staying on top of market trends and insights to implement best-in-class growth marketing strategies.
To thrive in this role, you will have:
5+ years of experience working in a marketing role focused on driving revenue growth A growth mindset with results-driven approach to work (testing, measuring, iterating) Experience optimizing Google Ads, including Google Smart Bidding strategies, account structures, and more in order to continually improve key metrics (leads, conversions, CPA, ROAS) Demonstrated you can strategize, build, and execute campaigns on any network - with a heavy focus on Google. Proven you can identify when breakage in the funnel occurs, and can succinctly put together a game plan to get you from broken to hero. An analytical and data-driven background, with a proven ability to extract valuable insights and narratives from data Developed strong partnerships with Product and Engineering teams
To support you in your work, we offer:
Competitive salary and equity stake in the company Medical, dental, and vision coverage Company paid life and disability insurance An experienced leadership team committed to transparency Flexible work hours, because life doesn't pause during 9-5 (especially right now) Open vacation policy, plus company paid holidays, so you can take the time you need to relax and restore Generous paid parental leave 401K plus matching Monthly Home Office stipend