Team Lead - Network Health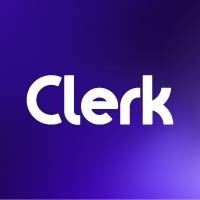 Clerk
Austin, TX, USA
Posted on Friday, June 30, 2023
We're powering the store of the future
Brick & mortar accounts for 86% of all retail sales, but has been underinvested amidst a wave of innovation in e-commerce. At Clerk, we're bridging this gap by building digital infrastructure for the retail ecosystem that enables more transparent, efficient, and profitable store operations.
Grocery TV is Clerk's core marketing product, and the largest digital out-of-home (DOOH) advertising network in grocery, with an initial focus on point-of-sale advertising displays. The vision for the Grocery TV product is to make it easier for advertisers to reach their audience at every key point along the retail shopping journey.
About the role
We are looking for an experienced manager to lead our Operations Network Health team, responsible for managing our rapidly growing network of 16k displays across 3,400 retail locations nationwide. This role will ensure that our team, tools, and processes scale with our network size and product offering. The Network Health Lead will be expected to drive continuous improvement, identify creative solutions to new challenges, and grow the careers of our Network Health team.
Responsibilities
Functional ownership of our display network management, including responsibility for key performance indicators like overall display connectivity and issue resolution time
Manage, coach, and develop our network health team members
Conduct bi-weekly 1:1s and quarterly check-ins with team members
Oversee recruitment of new team members as the team grows
Identify and implement process improvements
Oversee the implementation of a Regional Support model for the Network Health team
Maintain team's schedule of planned store visit display replacement sweeps
Foster relationships with key partners, including retailers, IT, and merchandising/contractor companies
Manage and evaluate the performance of 3rd party contractors and partners
Take ownership of the Network Health team's process and project documentation
Work with our Data, Product, and Engineering teams to identify opportunities for process automation and tool enhancements
Work closely with the rest of the Operations department and play an integral role in its development
Growth opportunities
As the manager of our Network Health team, you'll be given substantial responsibility and ownership of the direction of our Network Health team as it takes on some of the biggest challenges facing the company - including growing our display network to new heights and helping launch new products in the field and continuously iterating on our processes.
We're a rapidly scaling startup with major operational challenges in front of us. This is a fantastic growth opportunity for someone who enjoys wearing many hats, creative problem solving, and growing the careers of a dedicated Ops team.
Qualifications
4+ years of experience in management roles
Experience managing physical assets at scale
A data-driven decision maker comfortable in a modern tech stack
Critical thinking and problem-solving skills
An empathetic leader with excellent people & communication skills
Detail-oriented with emphasis on organization and well-defined processes
Love for the startup environment and building new things
Compensation
As a part of our commitment to transparency, we use a market-based formula that provides consistency across roles & experience levels and publish all of our compensation data internally for our team.
Perks
One of Austin's Best Companies to Work for in 2022
A Trusted JobSage Employer
Strong team values in transparency, ownership, people, and teamwork
Passionate, high-achieving teammates excited to help you succeed and learn
Competitive pay and salary transparency
Generous time-off programs (including parental leave)
Flexible work schedule
Our own (amazing) space in East Austin
Quarterly offsites and an annual retreat
Ready to start?
Our People Manager, Caitlyn, would love to meet you and walk you through our interview process. To connect with her, start with our quick application and she will be in touch with you shortly!
Feeling imposter syndrome? Reach out to us!
We're happy to help you better understand the role and what we're looking for.