Customer Support Engineer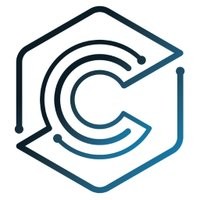 Cloudsnap
Customer Service
Remote
Posted on Friday, June 30, 2023
About Cloudsnap
Integrating business applications is hard and time-consuming, but when you get it right, it feels like magic. We built Cloudsnap for customers who want the business agility of an integration platform, but lack either the time or resources necessary to do it themselves. We believe that our technology is powerful, but that our onboarding teams, automation engineers and customer success managers — who understand business needs and build solutions with our customers — make the difference.
At Cloudsnap, we consider Customer Experience essential to our success. We have hundreds of companies that rely on Cloudsnap for integration, and we want to provide them with the best service possible. Our Customer Support team's top priority is to make our customers successful and ensure that their experience using Cloudsnap is pleasant and valuable.
Cloudsnap is a dynamic, 100% virtual startup backed by venture capital. Our collaborative team is comprised of smart and driven people with diverse interests. We pride ourselves on cultivating an open and supportive working environment and creating opportunities for our employees to grow. If you are excited to solve tough problems, care deeply about values, and are a strong team player looking for a virtual work opportunity – look no further.
Job Description:
This is a role that requires a broad skill set to be successful. You will be directly responsible for keeping Cloudsnap's customers happy, productive, and ensuring they have the best possible experience. Additionally, you will interface with the implementation and product development teams to share customer feedback and insights for new features to help build the best possible product for our customers.
What you will get to do:
• Troubleshoot technical issues with users through chat, email or phone, until a resolution is reached.
• Work with Engineering, Product and other departments to diagnose and escalate technical questions to provide the best support experience to our customers.
• Escalate complex, difficult, or complaint calls to a Level 3 Technical Support Engineer, Manager and/or other internal resources as necessary.
• Follow up with users to ensure their systems are fully functional after troubleshooting.
• Report design, reliability, and maintenance problems to appropriate departments – you are the voice of the customer.
• Prioritize, manage and log multiple open issues at one time.
• Prepare accurate and timely reports.
• Create and review of knowledge base articles for reference by other team members.
• Research and bring new ideas to the table about how we can improve our product and Customer Support processes.
• Work in team environments that span functional and geographic boundaries.
• Build strong, trustful relationships with customers.
What we are looking for:
• Technical support experience in a SaaS company OR interface/workflow development experience.
• Must have significantly contributed to the successful completion of one or more projects.
• Ability to translate technical problems, solutions and concepts to non-technical users through written and/or graphical formats.
• Good knowledge of Office 365 and Atlassian tools. Zendesk experience is a plus.
• Excellent attention to detail, strong investigative skills and exceptional analytical skills.
• Strong interpersonal skills and the ability to adapt in a complex and changing environment.
• Excellent customer service ability that results in trust and long-standing relationships with our customers.
• Demonstrated ability to prioritize and multi-task in a deadline driven, high pressure environment.
• Must be team oriented with the ability to work independently and have the flexibility to provide occasional off-hours support.
• Excellent oral and written English language skills.
• Ability to analyze API documentation for common ERP applications.
• Comfortable being on-call in the event it is required.
Education & Experience:
• Bachelor's Degree in Computer Science or Information Systems.
• Programming background with familiarity with the Ruby coding language.
• 1-2 years technical support or equivalent customer-facing position.
• Experience with ERP systems such as SAP, Acumatica and Netsuite.
Desired Traits:
• Growth Mindset, Problem Solver, Self-starter, Demonstrates Ethical Behavior, Strong Drive, Team Player, Supportive & Adaptable to Change, Exudes a commitment to Personal & Professional Development.