Senior Customer Success Manager (Remote, US-Based)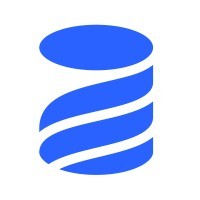 Liquibase
Customer Service, Sales & Business Development
Remote · United States
Posted on Thursday, May 4, 2023
Liquibase is the leader in the database release automation segment of the DevOps market. Downloaded more than a 100 million times, the open-source software enables DevOps teams around the globe to accelerate the software delivery process by automating database updates.
At Liquibase, you can expect to revel in high growth across the board — in the number of customers we support, in the experiments we run, in the scope and complexity of our technical projects, and the list goes on. You'll work in an environment where sales career growth is encouraged, supported, and proven.
We are looking for a Customer Success Manager to join our growing Customer Success team. This is a customer-facing role which will require collaboration with Sales, Customer Support, Product, Engineering and QA teams.
What You'll Do:
You will manage your own book of business supporting key customers, with a focus on increasing adoption, ensuring retention and growth, and overall customer satisfaction.
Develop a joint success plan with customers, and turning their desired positive business outcomes into actionable objectives

Establish a trusted and/strategic advisor relationship with each assigned customer and drive continued value to support Liquibase solution and services

Understand the customer journey and guide customers on future adoption

Assist and provide expert deployment and operational best practices, helping the customer establish a Liquibase Center of Excellence

Stay up-to-date on Liquibase product editions, our best practices, and use cases in order to guide the customer

Act as the Liquibase liaison for questions, issues, or escalations. Work with Support, Product Management, or other teams as needed

Lead or assist in demos and workshops to help customers leverage the full value of Liquibase capabilities

Measure and monitor customers' achievements. Track key performance indicators, reporting both internally to Liquibase account stakeholders and externally to customer' sponsors and executives

Establish regular touchpoints with assigned customers to review progress against strategic and technical objectives
Must Haves:
5+ years B2B customer success, account management or consulting experience in a customer facing role

Experience working with highly technical engineering personas at both the end-user and executive level

Familiarity with database systems such as MySQL, Oracle, Postgres, etc.

Knowledge of Git and other source control systems

Strong interpersonal skills to build solid relationships with clients, management, and peers
Commercial mindset with proven ability to uncover new business opportunities
Fundamentally curious: Driven to deeply understand the customer's business, motivations and goals. When presented with a problem, you naturally probe deeply to understand both the broader context and the underlying causes.
Ability to create compelling presentations that engage customer executives and other high-level stakeholders
Demonstrable curiosity, passion, integrity and outstanding attention to detail
Strong analytical and problem-solving skills
Outstanding written and oral communication skills
Bachelor degree in a technical field or equivalent experience
Located in the US
Nice-to-haves:
Technical experience with Windows or Linux command line interface

Experience with AWS, Azure

Experience with HubSpot and Atlassian (Jira and Confluence)

Experience with Liquibase

Start-up experience
Perks of life at Liquibase:
Remote First culture, potential for company-wide in-person gatherings

Home office allowance for remote workers

Meaningful equity (US only)

Comprehensive health, vision, and dental benefits - country dependent

Generous paid time off and paid holidays

401K matching (US only)

No punks, no jerks culture

Growth opportunities and ability to move up within the company
We take pride in:
A transparent and collaborative team environment. We value multiple perspectives and fresh thinking.

Our entrepreneurial culture. We provide every employee the opportunity to make a meaningful impact.

Providing the opportunity to work with new technologies and learn from experienced professionals.

How organizations, large and small, use DevOps to drive developer agility and accelerate software delivery.
Company Overview - We are Liquibase
A career at Liquibase means joining a quickly growing company on the front lines of the DevOps space. Our vision is to be the easiest, safest, and most powerful community-led database change management solution. As companies of all sizes continue to adopt an agile methodology and DevOps practices, there is a growing realization that the database needs to be considered as part of this innovation process.
At Liquibase, we foster a culture rooted in the open-source values of freedom, choice, transparency, and meritocracy. These are not just fashion labels here, but sincere convictions, and you'll see that reflected in the way we operate daily. We're caffeinated, collaborative & confident experts, eager to solve the most challenging database CI/CD problems for our customers.
Want to help the software world move faster? You've found the right place.
Eligible candidates may be subject to criminal history and credit checks, which will be conducted and used in accordance with applicable local, state, and federal laws