Marketing Manager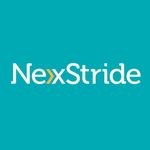 NexStride
Job Functions:
Marketing & Communications
Employment Types:
Full-time
Locations:
Remote; San Luis Obispo, CA, USA; Austin, TX, USA
NexStride Marketing Manager
De Oro Devices is changing the way people age. With the population of older adults growing rapidly, we need to create the tools that enable aging in place gracefully. We believe walking is crucial to retaining independence and engaging in life. That is why we will move mountains to make sure people have the tools they need to walk safely. We have begun to solve this need by creating a simple, easy-to-use tool that integrates noninvasive cues to improve mobility and significantly decrease risk of falls for people with mobility disorders. Our big reason "why" is we have seen the smiles and tears that come when a person gets their mobility and independence back and we believe everyone, no matter what their impairment, deserves the opportunity to move about freely and live their best life.
As the Marketing Manager with NexStride you'll pioneer a product that is loved by its users, clinically validated in over 60 clinics and is being purchased directly by consumers every month. The primary role of the Marketing Manager is to drive awareness and demand for NexStride products. More specifically, the Marketing Manager will sell direct to consumers via online channels and collaborate with the sales team to create sales leads from medical professionals including the VA, physical therapy clinics, hospitals, and other clinical providers that work with the mobility impaired.
In this role you will:
Manage online direct sales of the NexStride product(s) and create and execute an efficient multi-channel marketing strategy to drive awareness and demand with target consumers
Drive adoption in the medical channel by creating and executing a marketing plan to generate qualified sales leads amongst target medical professionals
Support the sales team and sales partners (e.g. distributors) efforts to sell to medical professionals by creating high quality marketing assets (both digital and printed)
Plan and execute marketing programs, including but not limited to: email campaigns, online and offline advertising, organic social media, trade shows, advocacy/support organization sponsorships, medical society sponsorships
Manage the marketing leads pipeline, accurately track and report weekly, monthly and quarterly on lead gen activities
Work with the sales team to ensure timely follow-up on quality leads and ongoing lead nurturing
Assist sales management in training new sales reps on the markets and product and provide ongoing support as needed
Develop expertise in all aspects of NexStride products and technology
Learn from clinical partners, leveraging insights to drive marketing and messaging strategy
Build and manage a marketing budget and report on spending by month, quarter, year
Provide ongoing reports to the NexStride Team on learnings in the market, customer insights, product feedback, competitive intel, etc.
Travel overnight as needed (primarily key customer visits and trade shows)
Leverage a CRM and email automation software to carry out marketing activities
Potentially source and help manage vendors to execute marketing tactics (e.g. advertising campaigns, graphic design, etc.)
We'd love to hear from you if:
You have a BA or higher and have demonstrated 7+ years planning and executing marketing programs for medical products
You understand how to manage multi-channel marketing, balancing between consumer direct and medical direct/distribution/retail channels
You're an adept communicator, able to plan and execute a multi-channel messaging strategy
You have experience working with a CRM to optimize marketing activities (Hubspot a plus)
You have experience negotiating ad buys, sponsorships and similar marketing programs
You understand medical device technology and the role of medical providers who work with mobility impaired patients
You understand and have the ability to influence, a wide range of customer stakeholders
Bonus points if you have experience with older adults and/or movement disorders such as Parkinson's, Stroke, CP and MS.
You have effective time management skills and ability to meet deadlines
You are a team player, who likes to collaborate and build strong relationships both inside and outside the company
You like to pioneer new products
You have experience with start-up or small companies where resources are limited and doing whatever it takes to get the job done is the norm
You excel in a self-driven fully remote work environment
We are a very purpose driven organization and see a big opportunity for you to make a difference both in our company and our industry. If you're a passionate, collaborative sales professional and want to represent an up and coming company that's going to make a difference in millions of lives, this is the opportunity for you. Apply today and we'll take it from there!