Ruby on Rails Engineer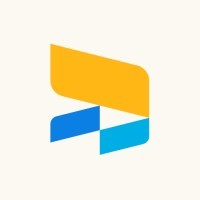 Pingboard
Job Functions:
Software Engineering
Employment Types:
Full-time
Locations:
Remote; United States
Compensation:
USD per year
Pingboard is looking for a talented, experienced Ruby on Rails Engineer to join our team. Reporting to the Engineering Manager, you work with a small, growing team of people on modern Rails/React applications.
You will get the unique opportunity to build a product that is used regularly by hundreds of thousands of people, who work at some of the world's most recognizable companies. It's likely that after spending a little bit of time at Pingboard, you'll discover friends & family who have used the product you had a hand in making.
At Pingboard, we believe that transparency builds trust, and trust propels teams. Pingboard gives employees access to essential information about people, teams, and the company. We're a small, close-knit team that believes in quality over hours worked, and that work should be full of interesting challenges, stimulating conversations, and friendly people.
We value each other's potential as well as experience, and design our work so that we are continuously learning new skills and able to take on bigger challenges.
What you'll do: Design server-side architecture Work with development teams and product managers to ideate software solutions Build highly interactive applications using Rails and React.js Use best practices and standards to write well-tested, maintainable code Learn and grow in a highly collaborative environment, including code reviews, pairing sessions, and a commitment to great UI/UX Work with dedicated frontend engineers as well as full-stack and back-end developers Work directly with the founders on a talented, nimble, friendly team that puts the end-user first Join a team that cares about you and your personal growth and development
Requirements: Proven 3 years professional experience as a Software Engineer or similar role Communicate well—clearly, kindly, often—within your team and with others At least 2 years experience with Ruby on Rails Experience working on a small distributed team and owning your work
Please apply even if you don't meet 100% of these qualifications. If you're passionate about the opportunity and what we're doing, we want to meet you
To support you, we offer:
Competitive salary and equity stake in the company Medical, dental and vision coverage (100% medical and dental for employee only) Company paid life and disability insurance Open vacation policy plus 13 company paid holidays Generous paid parental leave 401K with matching - no vesting period Monthly home office stipend to run your office Annual work from home stipend to set up your office A commitment to our values: We're transparent, we're challengers, we're here to grow, and we believe our differences are our strengths An encouraging environment where you can be your authentic self Supportive leadership that will help you grow and do your best work A focus on results, not long hours