Technical Program Manager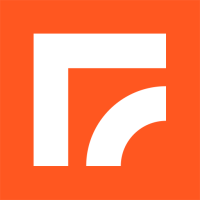 Rebellion Defense
IT, Operations
Remote
Posted on Friday, March 10, 2023
Rebellion Defense builds the modern mission stack for detecting and deterring adversaries at scale. We deliver technology for the protection of the United States, the United Kingdom, and our allies. We are building a team of the world's best technologists to work on products that defend democracy, humanitarian values, and the rule of global law with the purpose of peace.
Our people are passionate about creating a company where technologists empower the military and our civil servants to solve some of the hardest problems in government. Rebellion Defense is driven by our mission — but a set of core values binds us together: we hire by them, operate through them, and uphold them in every decision we make for ourselves and for our customers.
We are hiring a Technical Program Manager to join our team. While this role can be located anywhere in the United States, you may choose to work from our Washington, DC headquarters. Relocation assistance may be provided. Occasional travel may be required.
As a Technical Program Manager, you will:
Partner with infrastructure, product security, detection & response, architecture, cloud security and product teams to build and execute roadmaps aligned with security strategy.

Lead security initiatives, run remediation campaigns, advocate best practices, develop tools and solutions to create paved roads for application teams.

Drive projects cross functionally, build partnerships with other organizations, and work proactively with business teams to ensure security objectives are met.

Identify, create, and manage security program and project updates to internal stakeholders, including regular status updates and metrics.
Qualifications for this position include:
Knowledge of various security areas including network, application security, infrastructure hardening, container security, security baselines and cloud misconfiguration.

Experience in Technical Program Management/Product management, Information Security, Network Security, Risk Management, Cyber Security, or related domains.

Experience in developing and driving security initiatives. This includes defining scope, driving consensus on the technical design, building and aligning on roadmaps and proactively identifying and managing risks.

Written and verbal communication skills to drive projects across multiple programs, manage stakeholder expectations, and ensure projects are on task.
Preferred Qualifications for this position include:
Ability to build sustainable relationships with diverse internal and external partners at all levels.

Experience defining programs, operational processes, identifying risks, managing cost, coordinating scope, identifying dependencies, scheduling and deploying new products and features.
We embrace diversity and difference, and believe that broadening the perspectives of our teams will help enable innovation and lead to better outcomes. We encourage your application even if you may not meet all the preferred qualifications. We work collaboratively as a team to support one another in our mission and promote professional development.
The annual salary range for this role as it is posted is $150,000 to $200,000 regardless of final candidate location within the United States. The final job level and annual salary will be determined based on the education, qualification, knowledge, skills, ability, and experience of the final candidate(s), and calibrated against relevant market data and internal team equity. Benefits listed in this posting may vary depending on the nature of your employment with Rebellion Defense.
Disclosure as required by the Colorado Equal Pay for Equal Work Act, C.R.S. § 8-5-101 et seq.
Rebellion Defense is an equal opportunity employer and makes employment decisions on the basis of merit and business needs. Rebellion Defense does not discriminate against applicants on the basis of race, color, religion, sex, sexual orientation, gender, gender identity, national origin, veteran status, disability, or any other protected characteristic in accordance with federal, state, and local law.
Rebellion's products are subject to export controls, including the International Traffic in Arms Regulations (ITAR) and/or Export Administration Regulations (EAR). To work with our products, you must be a U.S. citizen, a lawful permanent resident of the US, a protected individual as defined by 8 USC 1324b(a)(3), or eligible to obtain the required authorizations from the US Department of State or US Department of Commerce.