Research Psychologist / Clinical Rater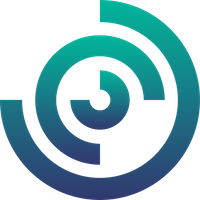 Senseye, Inc.
United States
Posted on Tuesday, August 15, 2023
About Us

Senseye is a NeuroTechnology Company in Austin, TX on the cusp of revolutionizing Mental Health. Over the past 6 years we have invested millions of dollars in R&D to build our platform allowing us to measure cognitive activity via the eye through mobile phones. Through multiple iterations and use cases we are now focused on building the world's first Objective Mental Health Diagnostics on top of our core technology. Our first diagnostic is for PTSD and is entering clinical trials now, followed soon by additional indications for Anxiety and Depression. As the world struggles with a mental health crisis, it is not hyperbolic to suggest that an objective diagnostic platform, that gives clinicians a safe and objective accurate approach to identifying and monitoring mental health disease, will redefine how mental health services are provided and will enable access to treatment for hundreds of millions of sufferers. The Senseye platform has the potential to be the technology that drives this change.
What We're Looking For:
Senseye is looking for a clinical rater trained and credentialed specifically in diagnosing and monitoring mental health conditions, particularly PTSD, GAD, and MDD, to support our ongoing clinical studies. Psychiatrists, Psychiatric Residents, Clinical psychologists, Licensed Professional Counselors (LPC), Licensed clinical social workers (LCSW), or other allied health professionals (NP, PA) with extensive PTSD experience are ideal for this.
As a clinical rater, you will utilize various methods to gather clinical data from research participants per protocol-defined procedures. Senseye is conducting multiple clinical studies with PTSD, GAD, and MDD patients that require a patient diagnostic workup to establish a diagnosis and severity rating using standard diagnostic evaluations and symptom measurement scales. There will also be research participant monitoring and management during on-site clinical testing of our non-invasive medical device required in Austin, TX at our downtown office.
2+ years experience administering psychiatric symptom rating scales and structured clinical interviews such as the CAPS-5, MINI, SIGMA, and SIGH-A scales as part of clinical trials and/or research protocols.
3+ years of direct clinical experience with diagnosing and treating psychiatric patients for PTSD, Anxiety, and Depression disorders.
Good attention to clinical details, documenting medical history, and patient record keeping
Ability to multitask, and handle multiple patient interviews per day
Desire to work in a fast-paced, startup environment
Collaborative team work a must - frequent consultations with the clinical team
Electronic health record data entry experience a plus
Prior experience as a rater for clinical trials is also a plus
This position is full-time with a hybrid setup of some hours done remotely and some at the Senseye office in downtown Austin, TX.
Candidates for this position should reside in the Austin area, as there is no relocation available for this position.

If interested, please submit CV with credentials, licensing, and pertinent clinical research experience.
Competitive salary and stock option plan
Flexible paid time off (vacation, sick leave, and public holidays)
Flexible schedules
Company health care plan

Medical, dental, and vision insurance
Short and long term disability insurance
Life insurance policy

401k
Commuter benefits for parking, public transit, carshares, etc.
Mothers' room
Fully stocked kitchen
Opportunities for continuing education