Senior Quality Engineer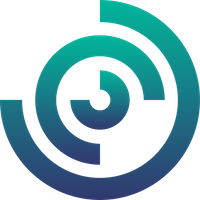 Senseye, Inc.
Quality Assurance
Austin, TX, USA
Posted on Tuesday, October 3, 2023
About Us

Senseye is a NeuroTechnology Company in Austin, TX on the cusp of revolutionizing Mental Health. Over the past 6 years we have invested millions of dollars in R&D to build our platform allowing us to measure cognitive activity via the eye through mobile phones. Through multiple iterations and use cases we are now focused on building the world's first Objective Mental Health Diagnostics on top of our core technology. Our first diagnostic is for PTSD and is entering clinical trials now, followed soon by additional indications for Anxiety and Depression. As the world struggles with a mental health crisis, it is not hyperbolic to suggest that an objective diagnostic platform, that gives clinicians a safe and objective accurate approach to identifying and monitoring mental health disease, will redefine how mental health services are provided and will enable access to treatment for hundreds of millions of sufferers. The Senseye platform has the potential to be the technology that drives this change.
Overview
As Senior Quality Engineer, you will be responsible for overseeing Senseye's Quality activities including supporting cross-functional project teams, implementing and managing an electronic Quality Management System (QMS), and ensuring compliance with regulations including FDA QSR and ISO 13485. You will own and support key QMS processes including audits, training, document management, design controls, risk management, software verification & validation (V&V), and ongoing maintenance and compliance activities.
You will directly contribute to tactical and operational quality decisions to guide the company's success, and play a key role in developing strategies for meeting quality requirements and coordinating across the organization to ensure they are met.
This role is instrumental in supporting Senseye's growth and success and it requires an individual who is highly detail-oriented and able to think outside the box to find creative solutions to challenges. A motivated, enthusiastic, and self-starter attitude is a must! This is an opportunity to get in on the ground floor of building a QMS that is functional, effective, and pragmatic.
Responsibilities
Create, support, and improve specific Quality processes and procedures, including SOPs, Work Instructions, Internal/External Audits, Management Review.
Manage Quality/QMS training activities including design controls, risk management, policies, and procedures.
Develop a practical and efficient approach to Quality taking into consideration regulations and our software development process.
Serve as the primary quality lead with management oversight for project activities and compliance with regulations.
Monitor Senseye's compliance with QMS processes and procedures, working with stakeholders to generate and document the required evidence.
Implement and own Senseye's eQMS.
Lead the support and execution of internal audits and external audits.
Escalate non-compliance to Quality and Executive Management.
Diligently and thoroughly review Quality documentation and strategy, including procedures and reports, and provide constructive feedback.
Support other Quality and Regulatory tasks as required.
Bachelor's degree in Engineering, Science, or a related profession. Advanced degree is a plus.
At least 2 years experience working in Quality for SaMD (Software as Medical Device) products.
Hands-on experience working with eQMS systems. Prior experience with Greenlight Guru QMS platform is preferred.
Knowledge of software development processes and best practices
Excellent attention to detail.
Demonstrated proficiency with ISO 13485 and FDA QSR standards.
Experience successfully supporting FDA and Notified Body Audits.
Extensive knowledge of medical terminology.
Experience in international quality frameworks, for example MDSAP (Medical Device Single Audit Program) that is developed and used by a group of international regulators, including the US FDA, Health Canada, Australia's TGA, Brazil's ANVISA, and Japan's MHLW/PMDA.
Ability to effectively work independently and with teams.
Excellent verbal and written communication skills plus computer proficiency (e.g., word processing, spreadsheets, eQMS systems).
Desire and ability to work in a small company environment, with a passion to wear multiple hats and continuously learn and improve.
Certification(s) in Quality strongly preferred (e.g., CQE, CSQE, CMDA, CQA, etc.
Additional Requirements

Must be able to pass an FBI background check
Position requires access to Covered Defense Information for which the US Government requires US Citizenship
Senseye participates in E-Verify to confirm the eligibility of employees to work in the United States
$100,000 - $150,0000 Annual Salary
Stock Option Plan
Company Paid for Health Insurance
Unlimited PTO
On site mothers' room
Commuter benefits for parking, public transit, carshares, etc.
Fully stocked kitchen with snacks and drinks
Opportunities for continuing education