Corporate Account Executive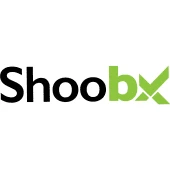 Shoobx
Sales & Business Development
Location unavailable
Posted on Thursday, April 21, 2022
About Shoobx

Shoobx gets private companies ready for fundraising, exit, and beyond.
We are changing the way private companies fundraise

by providing best-in-class equity management solutions. We're passionate about what we do and build products that solve real problems, create clear paths to fundraising diligence, and get companies ready for acquisition or IPO, and beyond.

We have a bigger vision

to improve the entrepreneurial ecosystem that goes beyond solving equity management and includes supporting investors in managing their firm, portfolio companies and limited partners. We do this by streamlining reporting and risk management, and storing or automating financing documents.

We're poised for scale.

We're growing rapidly from a team and revenue perspective and focused on scaling through strategic testing and learning.

We're a customer-first company.

We've built our platform through partnership with our earliest clients and they are the lens through which we build, grow, make decisions. Rather than going out with marketing dollars, we invested in our product to build a solution that really works for our clients and helps them stay financing ready.

We support all entrepreneurs

. We as an organization have made a commitment to doing what we can, in our own small way, to chip away at obstacles, and help all founders feel equally supported, regardless of gender, race, sexual identity, or dis/ability with our Underrepresented Founders Program.
About the Role
In this role, you would:
Lead all sales efforts for your given segment / territory including:

50% outbound prospecting, 25% qualifying inbound and outbound leads, 25% closing your own deals consisting of Seed and Series A startups

Identifying prospective leads in the venture capital ecosystem

Prospecting venture-backed startups through thoughtful cold outreach

Collaborate with Sales, Marketing, and Partnerships to identify and create content and engagement opportunities for prospects

Lead discovery calls with both outbound and inbound prospects to qualify opportunities

Successfully hand off Series B+ companies

Own the full sales cycle and closing of Seed/Series A companies
About You
You don't need to check all these boxes, but here's what you might have done or at least seriously thought about:

You've spent time at a good sales organization and successfully driven repeatable lead creation for the sales team

You're in a lead generation role looking for your chance to start closing deals

You've taken ownership of your metrics and implemented tactics to improve conversion, leads generated and number of new clients from your efforts

You've collaborated with other stakeholders to identify and create critical engagement opportunities for your prospects

You have experience running discovery calls and identifying qualified leads

You've worked with venture-backed startups, founders and finance executives in the past
You've been described by others as:

Scrappy – creative and determined

Persistent – can understand the goal and is able to accomplish it or identify what is needed to do so, will apply themselves until it is complete

Curious – asks good questions, listens actively, learns quickly, and is able to apply knowledge

Adaptable – able to make successful progress despite a rapidly changing environment

Analytical – leverage data to help improve outcomes
Benefits
Shoobx offers a comprehensive benefits package, including:
Health and Dental Insurance
Vision Insurance
Short Term Disability Insurance
Group Life Insurance
401(k) Plan