Meet Gina Sankey: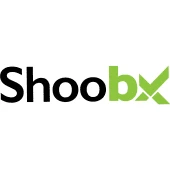 Shoobx
Posted on Friday, March 3, 2023
What will you be doing here at Shoobx? I'll be working with our clients to ensure they're getting the most out of Shoobx as they can as well as guiding them through the product as they grow.
Why did you decide to work at Shoobx? I was really impressed with the product and the value that Shoobx provides to entrepreneurs. I've worked with a few startups before, and I've seen how challenging it can be to navigate fundraising and diligence while also trying to run the day-to-day operations of a business. I also really enjoyed meeting the team and knew it was a great fit for me.
What about your work are you most excited about? I'm most excited about meeting with my clients and learning about their businesses; entrepreneurs have so much passion about their products and it's really contagious!